Free, no-obligations survey
3d modelling shows you how installation will look

Game-changing technology
Forecasting power generation & savings

Award-winning renewable products
Handpicked for quality and performance

Quick installation from expert technicians
We guide you through the planning process
Store your energy and manage its use
So, you're making the move to renewable energy – that's fantastic. But what happens if you don't use all the energy you generate from your high-performing
solar panels?
After all, you're not likely to be turning on the heating or lights while the sun's at its most powerful. An energy storage system empowers you to use your
solar energy
whenever you need it – meaning you're not relying on the grid to power your home during the night or on those cloudy days.
Having a storage solution for the power you generate also opens up other possibilities. Your inverter controls power consumption in your home, directing any energy you don't use to charge your batteries – with any excess sold back to the grid. Plus, when you're not at home, any power you generate surplus to your minimal base load also goes back to the grid. With this approach, you'll optimize your renewable investment even faster.
The world's best green energy storage solutions
We've been hard at work to identify the best storage solutions on the market. And our research has led us to GivEnergy, award-winning designers and manufacturers of an exceptional range of energy storage products for the renewables sector.
From inverters to diverters and batteries to monitoring platforms, GivEnergy produce the industry's highest performing storage products for homes. They'll monitor your system's output so that its performance is above and beyond anything else that's available – for example, the inverter operates at 99.5% efficiency – and enable you to sell any excess back to the grid. And you'll be pleased to hear that your system won't take up too much valuable space either. In fact, your battery isn't much bigger than a car battery. (See our FAQs and download for precise dimensions).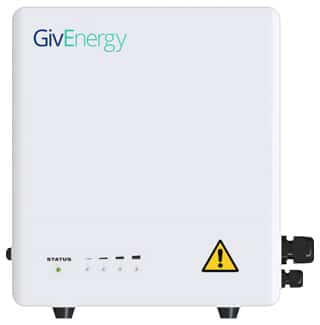 Get in touch with a member our expert team of renewable energy specialists for your free, no obligations survey
Using the latest technology and 3d modelling, we'll show you exactly how your installation will look and how much you'll save

Efficient
During the day, your inverter diverts solar power into your home

Effective
When demand spikes, stored energy from your battery will meet it

Smart
Real-time monitoring manages energy import, export, generation and consumption

Protective
PV Protect looks after your storage solution – as does your 10-year warranty
Want to find out more about the panels?
Click below for further information about Q CELLS and Sunport solar panels.
Have a question about renewable energy? Want to know more about how installing a system at your home or business could cut your costs, reduce your environmental impact and put you in control of your energy future? Our team of renewable energy experts would love to help.